Programming language: Java
License: Apache License 2.0
Small alternatives and similar packages
Based on the "Plugin" category.
Alternatively, view Small alternatives based on common mentions on social networks and blogs.
Quickly and easily build and deploy open source unikernels in tens of seconds. Deploy in any language to any cloud.
* Code Quality Rankings and insights are calculated and provided by Lumnify.
They vary from L1 to L5 with "L5" being the highest.
Do you think we are missing an alternative of Small or a related project?

Add another 'Plugin' Package
README

世界那么大,组件那么小。Small,做最轻巧的跨平台插件化框架。
[Android](Android) API 9(2.3)+ [iOS](iOS) 7.0+
官网:http://code.wequick.net/Small
架构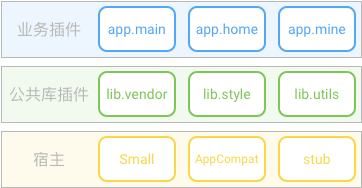 快照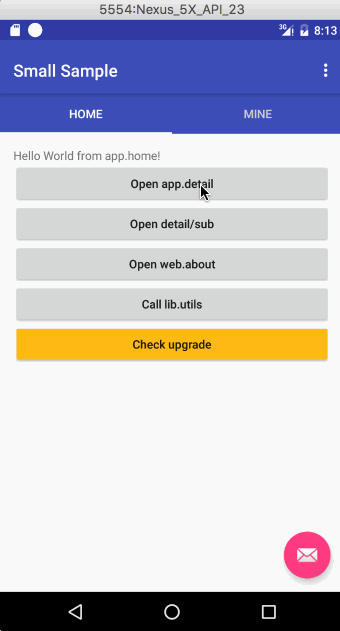 入门
[Android](Android)
[iOS](iOS)
进阶


*Note that all licence references and agreements mentioned in the Small README section above are relevant to that project's source code only.